Personalized Bookkeeping & Accounting
Guardian Tax & Accounting, LLC offers year-round bookkeeping services tailored to your needs.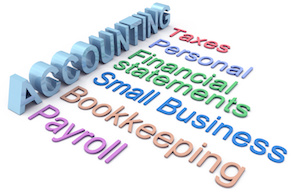 Whether you are an individual, sole proprietor, partner, LLC, or corporation, we are proud to provide flexible, detail-oriented bookkeeping and filing to keep you organized. We are also happy to provide business consultation and setup assistance.
If you're looking for a professional to handle your business accounting, we offer accurate and efficient services that keep you clearly informed in regard to your budget and income tax responsibilities.
Our office, located centrally in Newberg, is clean and inviting as part of our mission to provide stress-free bookkeeping services.
---
Our dedicated accountants help you in all areas of personal or business finance
Our professional services help individuals and small business owners succeed financially. We can help with general ledgers, reconciling bank accounts, maintain balance sheets, and create an income statement.
We customize packages to meet your unique circumstances and can also manage payroll, help with tax planning, cash flow projections, identify inconsistencies in financial statements, and more.
We offer a variety of services to keep your business running smoothly:
Consultation – We speak with you and compare our services with your needs, ensuring that we are the best fit.
Business Setup Services – Setting up a business can be confusing and overwhelming. We offer sound financial advice throughout the year while saving you time, helping you manage your finances, and assessing risks, and allowing you to plan for the future.
Review of Existing Accounting System – We look at your current system to determine what's working and what might need some refinement.
Analysis of Records and Reporting Requirements – Details matter! We help you comb through your records and take a close look at your reporting requirements to ensure your finances are in good order.
---
Contact Guardian Tax & Accounting today for professional yet personal bookkeeping services
---